My Colorado friends were sending me snaps on Halloween of the weather, and what I saw was a metric assload of white powdery bullshit. I think back to Halloweens past and the need to carefully craft any costume to be warm as well as clever, and I felt a little awesome knowing I'm not dealing with snow this year. In fact, Long Beach doesn't seem to have any weather patterns to speak of.
I can't rightly call what's happening right now fall. People are wearing hoodies, leggings, scarves, and boots, trying to convince themselves it's cooling off outside, when in reality it's still fucking 78 Fahrenheit (~25 Celsius). If I don the proper trappings of fall, it will become fall. NO, bitch. It's just not-summer. It's not hot enough for underboob sweat but it will be if you wear just one layer too many. It's sort of breezy sometimes, and people keep talking about the upcoming "rainy season," but as far as I can tell every day is exactly the same.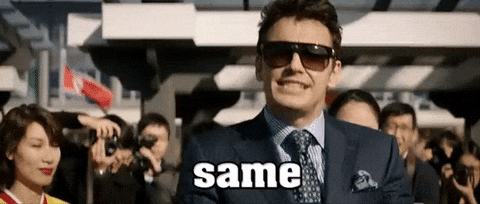 There is literally one thing I took away from my high school geography class and it has stuck with me: water regulates temperature. I guess this big pond just outside is keeping things regular, and I am entirely ok with it. I mean, it sucks ass that everyone else is ok with it too and it's thus exuberantly expensive to live here, but you win some you lose some.